Climbing Tower Update - The Mill Adventure Base
Thursday, October 22, 2020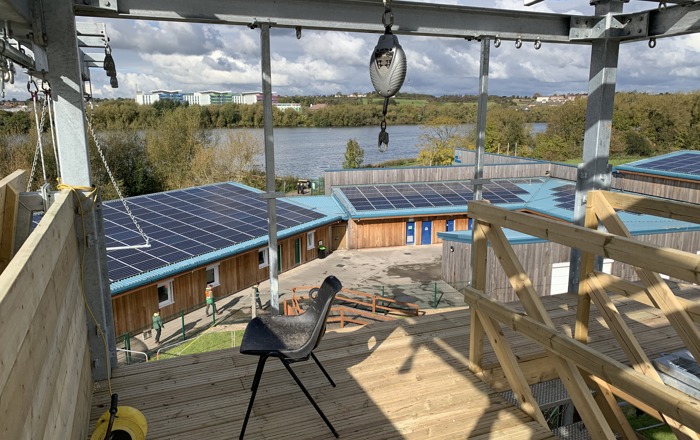 We are excited to share our progress with you as we are now eight weeks into the development of our new 12-meter-high climbing tower. The tower, when complete, will feature not one but two 100 meter zip wires.
The structure is really taking shape and the excitement is building!
Our staff are extremely excited to welcome schools groups soon.
Please continue to follow us on social media for regular updates, including being the first to know when bookings open.
You can find us on:
Twitter: @NottsOutdoors
Facebook: /NottsOutdoors
Instagram: NottsOutdoors