New Saxon House starts to take shape
Tuesday, January 7, 2020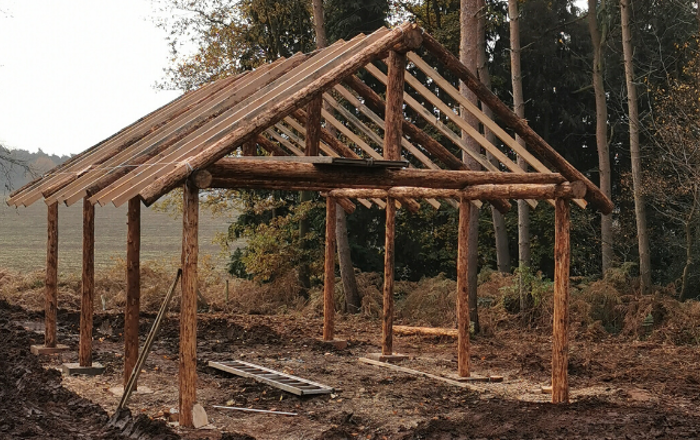 Our new Saxon house is well on its way to completion!
The team at Thoresby are doing a great job despite the wet weather recently, and we hope to launch our new experience day ready for the summer term this year.
The structure of the house is timber that we've locally sourced, and we've felled a giant redwood for the shingles on the roof which will look amazing once they are up.
We are really excited for this new addition to our Perlethorpe centre and hope many young people will enjoy this new fully immersive, hands on learning experience for years to come.