The Saxons are coming to Perlethorpe!
Tuesday, November 19, 2019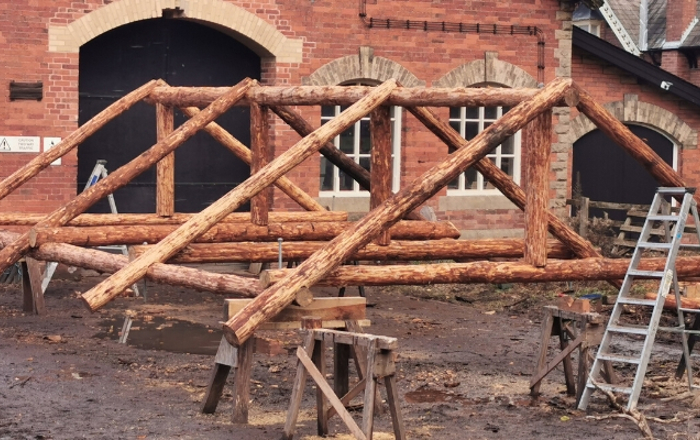 We are happy to announce that the new Saxon house at Perlethorpe is in the foundation stage of construction. The area has been cleared and footing poured. The team at Thoresby is doing a great job with the build, using timber felled on the Thoresby Estate. When finished it will offer a new and exciting educational provision for School groups to come and have a hands-on learning experience. 
Keep checking in for future progress.