Join the Notts Outdoors Day Centre team for a virtual tour of three historical times connected to the local area of Nottinghamshire.

You will be guided by three historical characters, Jarl Magnus, a Viking warrior; Lady Marian of Sherwood Forest; Sgt Williams of the Home Guard based in Southwell during 1940. These limited experiences will give you the opportunity to have a fun interactive lesson while keeping Covid safe within your school and individual bubbles.
Vikings of Perlethorpe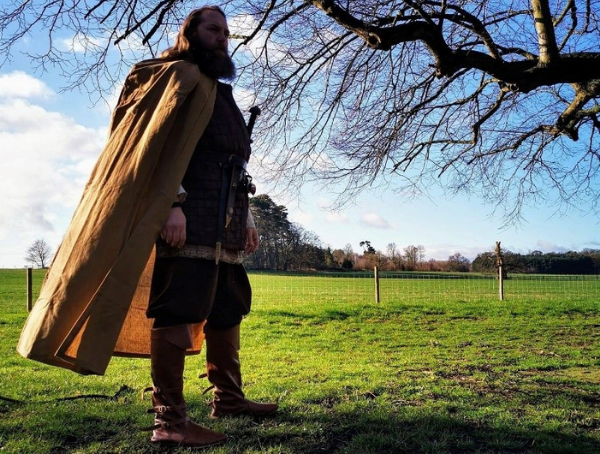 Come and join Jarl Magnus as he takes you on a virtual tour of his home at Perlethorpe as he discusses village life and shows you some of the weapons used in battle against the Anglo-Saxons
This short tour will stimulate your class to ask interesting questions during the live Q&A session with Magnus and his Shield Maiden wife, Freya.
You will then receive an activity pack to help continue your learning.
Medieval Sherwood Forest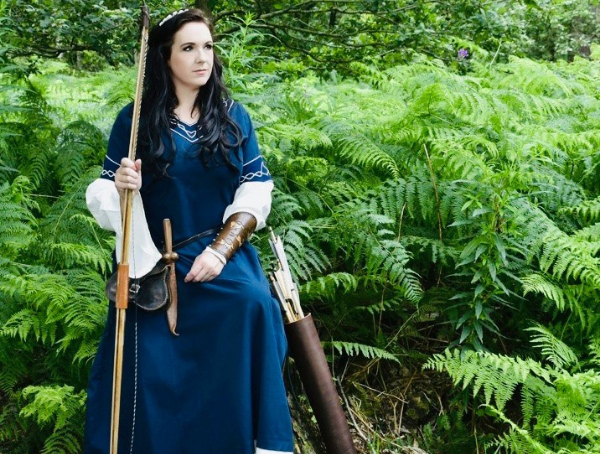 Let Lady Marian take you on a journey of discovery through one of the most famous forests in the world, the home of the outlaw Robin Hood.
During your virtual tour Lady Marian will take you to the Major Oak, the ancient tree that would hide the Merry Men from the clutches of the evil Sheriff of Nottingham. Join Marian and one of the outlaws in the live Q&A to ask questions about one of the most loved historical figures in English history.
You will then receive an additional resource pack for your class to complete.
Evacuees of Brackenhurst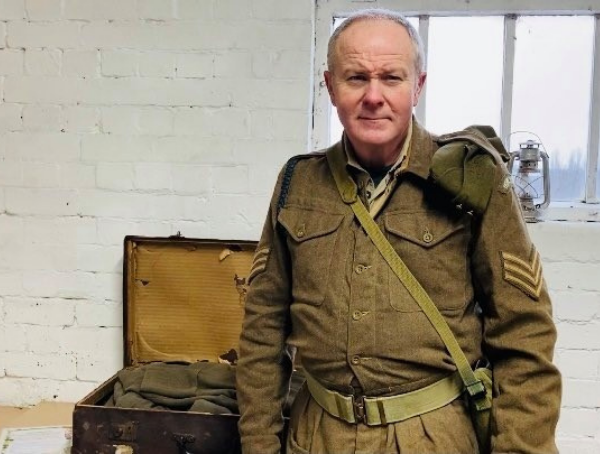 Stand up straight! Sgt Williams will be talking to the children about life as an evacuee in 1940. Operation Pied Piper evacuated 1.5 million children from the cities of Britain during the time of the Blitz.
During your virtual tour you will hear and see how children were moved to the countryside and jobs they were expected to do. You will also get the chance to see inside an Anderson Shelter and hear from one of the local Ladies from the Land Army. Think of exciting questions to ask Sgt Williams during the live Q&A.
You will then receive an additional resource pack for your class to complete.
Information and Bookings
If restrictions are lifted, we would also love for you and your class to come to one of our Day Centres and experience the fully immersive historical day, where you become the Vikings, Outlaws or Evacuees!
Book your virtual tour by emailing us today
Please note: These three virtual tours are being offered during Spring Term 2021 only. Each tour must be booked separately. Book now for the low price of £50 per tour for two classes (maximum 60 students), then an additional £25 for each class after.
Contact Perlethorpe Environmental Education Centre on 01623 822218 or email perlethorpe@nottscc.gov.uk for more information and bookings.