This project is aimed at children and young people with learning disabilities and additional support needs who have been identified as being entitled to commissioned short breaks hours through Nottinghamshire County Council for a minimum of 120 hours annually.
Using our huge range of onsite and offsite activity options we create a safe and secure environment to play, learn and enjoy the outdoors!
We focus on developing independent living, personal resilience and social skills throughout the programme supporting personal challenge and growth. The activity programmes facilitate a fabulous range of fun, safe and developmentally focused outdoor activities.
We provide group based outdoor learning and adventure sessions using mentoring and support to increase confidence, self-esteem and well-being as we work with your child towards independence and community integration. We can provide basic personal care need prompting and support, we are also able to accommodate the management of challenging behaviour or vulnerability subject to individual assessment process. Limited amounts of one to one supervision are possible, but the project is developed for young people progressing towards small group working within an agreed framework.
This is entirely led by getting to know your young person and understanding what we are able to facilitate, we will do our best meet your young person's support needs.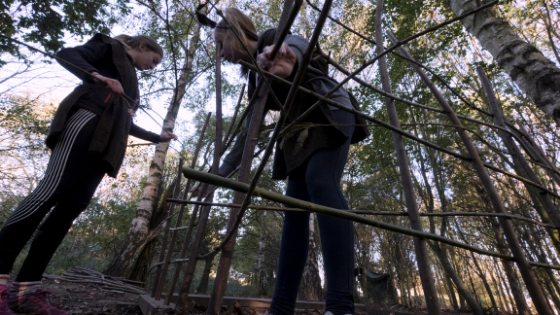 What activities are there?
Bushcraft, biking, canoeing, country or hillwalking, rock climbing, zip wires & freefall, kayaking, high ropes, team challenges, weaselling, abseiling, sailing, orienteering, archery, tomahawk throwing, tree identification, group volunteering and lots more.
Learn more about activities on offer.
Recognition and Accreditation
Several awards are woven into our programmes to help give structure, demonstrate progression and show achievement.
How do I access the service?
Through your allocated short breaks hours as assessed by Nottinghamshire County Council. You will need to contact the children's Commissioning Team: commissioning.team@nottscc.gov.uk.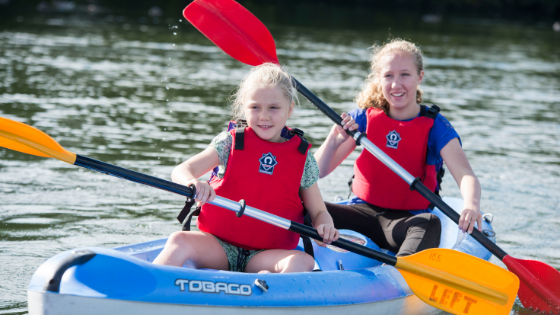 What activities will my child do?
We strive to offer a broad range of outdoor learning and adventurous activities and a full list of activities with descriptions are available on our website, however we will need to consider the abilities and needs of the whole group, weather conditions and the time of year before making any final decisions. We will however always have an indicative/provisional programme available if requested to help your child prepare for their visit and enable you to ask any questions in advance.
What if my child does not like a specific activity?
We operate a challenge by choice model, we will encourage and even modify activities to facilitate your child taking part, but we will always give them the choice to opt out. Trust in our tutors and positive experiences for children are the foundation of wellbeing and personal development.
What to bring?
• Drink
• Packed lunch
• Change of clothes, including footwear
• Towel (just in case!)
What to wear?
Warm, comfortable and old clothes are best, footwear should be enclosed such as trainers, jogging bottoms and are a good choice, you should always wear a long sleeve top and bring a warm jumper. In winter a waterproof and warm coat along with hat and gloves are essential. In the warmer months please bring a sun hat and apply sunscreen before you arrive.
How do you recognise achievement?
We design our programme to work towards a range of accreditations to help measure and evidence your child's development, these include JASS, John Muir, DofE, British Canoeing, NICAS and more.
Can I find out what my child is up to each week?
Once you have given consent, we will update our social media channels each day to help give you an insight into what the group has done, this will help you to strike up conversation about the experiences your child had.